Time to create some bottom reflections.
Since web 2,0 is getting ever more popular a vital part of Web 2,0 is gloss and reflection.
we will do some text reflection today.
Start
Open a new canvas , set it to about 400 x 200 pixels
and add a nice solid background color or a gradient as I have (see picture below)
Its also time for you to pick a good font. I suggest a simple straight line font and preferably without hanging letters. (letters like g y j ) If you have those letters use CAPS. Choose the color you need and type your text (see image below). Mine is white.
The Result So Far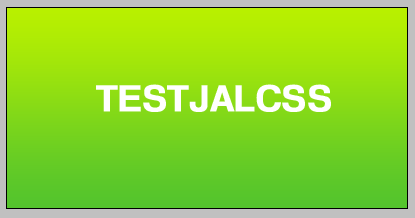 Step - 1: The Flip
Select your text layer and duplicate it.
You can duplicate by pressing ctrl+j or by right-clicking the layer and selecting duplicate. The name is not important so click OK after the window pops up.
Now we need to move the new layer into place.
Select the new duplicate layer and press ctrl+t to start free transform.
Right-click anywhere inside the free transform box and select flip vertically (see image below):
Now you will see a mirror image of your text under your original text. Move the new text closer to the original text... leave from 1 to 3 pixels space between the layers.
once you are satisfied with the position, right-click on the duplicated layer and select
rasterize type
.
Step - 2: The Effects
Now we need to make this mirror image into a reflection.
For this procedure we will use the marquee tool

Use the
marquee tool
to select about half of your new texts area (see image below):
right-click in the box you just created with the marquee tool and select feather:

Set the feather from 5 to 15 pixels... the more you feather the more the reflection will go into your text. I picked a 5 pixel feather and this is what happened:

as you can see the box is now rounded.
make sure your duplicate layer is selected and press
delete
The Result So Far

We have almost got the reflection right. As you can see the text has been nicely erased.
the next couple steps are all up to you.
From here you decorate the text anyway you want.
Step - 3: The Decoration
You can change the layer to softlight or overlay or turn down the normal opacity.
examples:
you can also play with tilting and perspective.
here are some examples:
The Final Result
Tutorial written by: Damhieyu